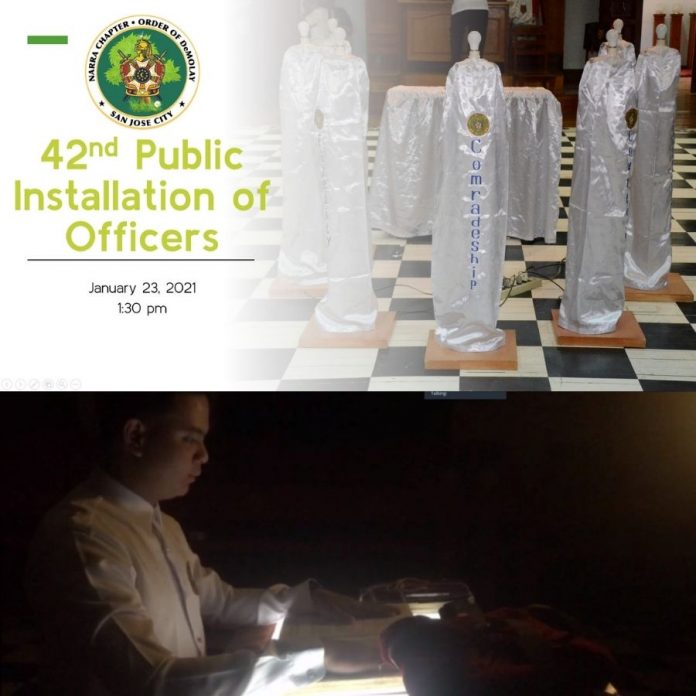 "We keep moving forward together as one"
January 23, 2021 – The 42nd Public Installation of Officers year 2021-2022 Term-A
The Narra Chapter No. 42 Order of DeMolay held their first Virtual Installation Ceremony via Zoom Application. The memorable event is the first in the history of DeMolay Philippines. The Chapter performed the ceremony successfully.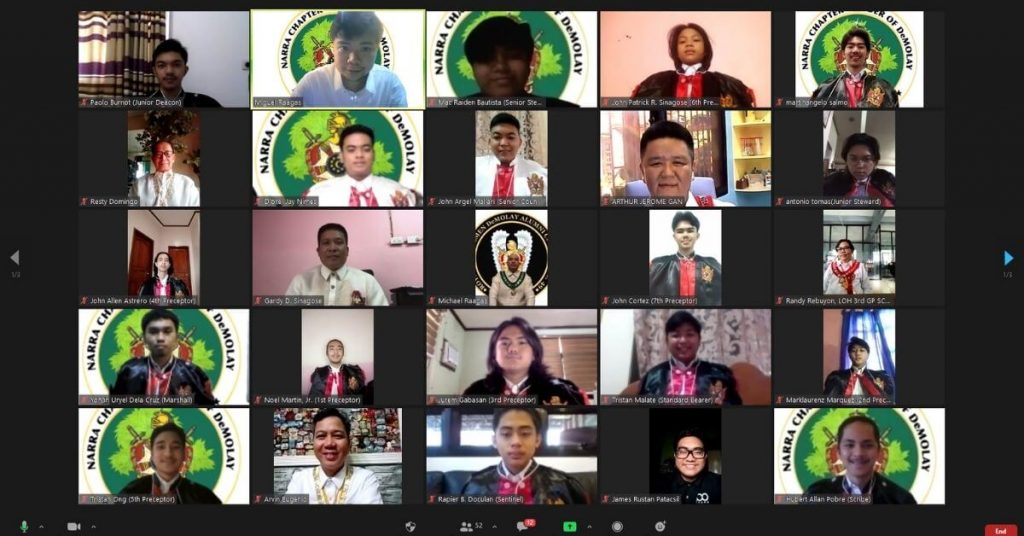 With the past few months, we experienced hardships and difficulties from the situation with this health crisis. Outdoor activities had been paused for our safety and for our Families. The SCOD executed guidelines as we continue our DeMolay movement and gave us opportunities to cope and adapt from the situation with the pandemic. We find ways to keep in touch with our brethren by conducting Online stated meetings and Activities. Despite from circumstances with this pandemic we have always find ways to help and be the best in our community.
We can face any challenges together and overcome hardships as we move forward and fulfill our duties and obligations.
Once again, it is our Deepest appreciation for those brethren who gave their support and made this ceremony possible, and also we would like to acknowledge those who attended and watched the historic ceremony, Thank you for the support!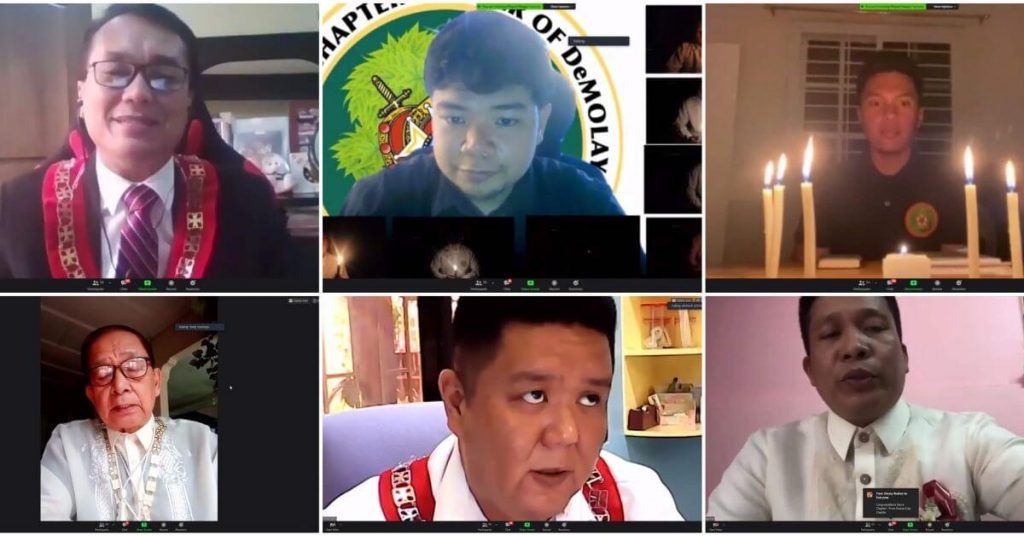 Dignitaries who attended:
Hon. Dad Adriano B. Durano III, LOH – Centennial Grand Master
Dad. Randy Broca Rebuyon, PMC, Chev, LOH – The 3rd grand preceptor
Hon. Dad Restituto Domingo, HLOH, PDDGM
Leg. Arthur Jerome T. Gan, Chev, LOH- Executive Officer of R-III-C
Dad. Gardy D. Sinagose(Guest of Honor and Speaker)
Dad. Michael Raagas, PMC Dad. Albert Michael Gavina, Chev
Dad. Ruel C. Tomas, PMC, Chev Dad. Arvin Eugenio, Chev
Dad. Basilio Rivera Jr. Bro. Paolo T. Medina, PMC, Chev – Jurisdictional Master Councilor (Luzon)
Bro. Jimmy Andion – Regional Master Councilor R-III-C
Congratulations to the newly installed officers of Narra chapter no.42 Order of DeMolay!, we must continue to move forward and give our most support to the chapter.
For God! For Country! For DeMolay!
Credits to Narra Chapter No.42 Order of DeMolay FB Page