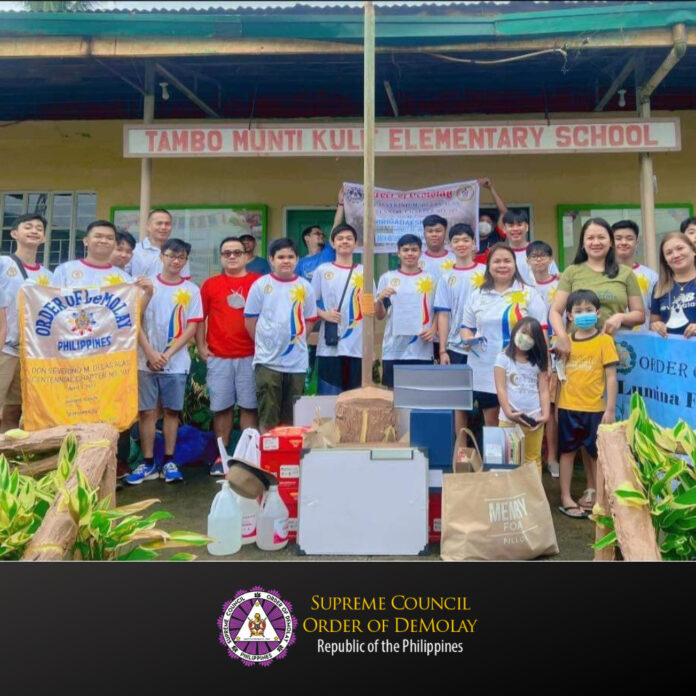 The members of Don Severino M. Delas Alas Centennial Chapter No. 107, Order of DeMolay, had their first ever Community Service last August 27, 2022 at the Tambo Munti Kulit Elementary School, Alfonso – Indang road, Indang Cavite. This was done with assistance from their Dads of Indang Masonic Lodge No. 115 and Moms from the Lumina Filipina Court No. 35, Order of the Amaranth. They donated various school supplies and hygiene products for the students and teachers that will be used during the face to face classes.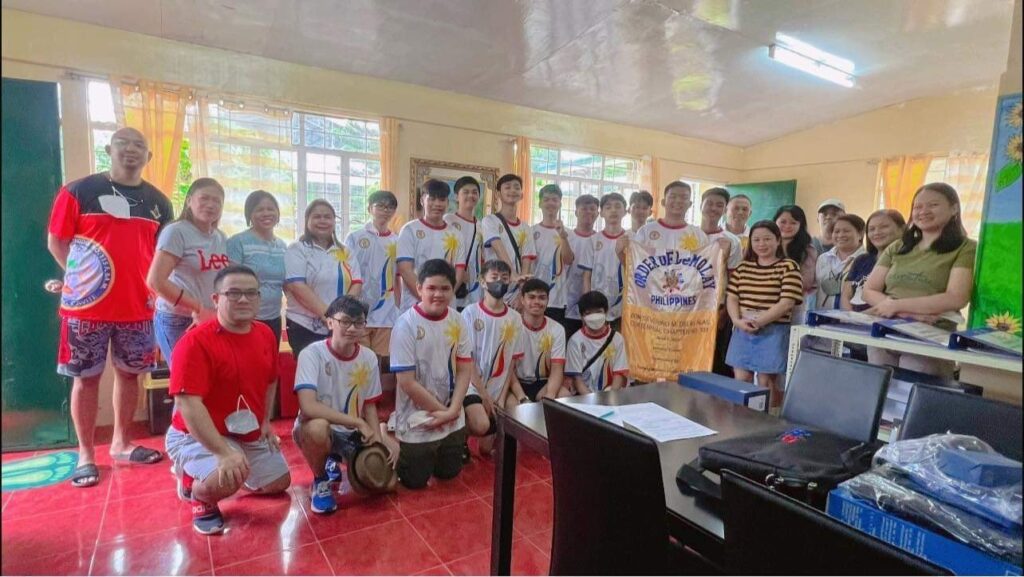 This project left the brothers with a sense of fulfilment and joy as they were able to help the students and Teachers of Tambo Munti Kulit Elementary School. Severino Boys care.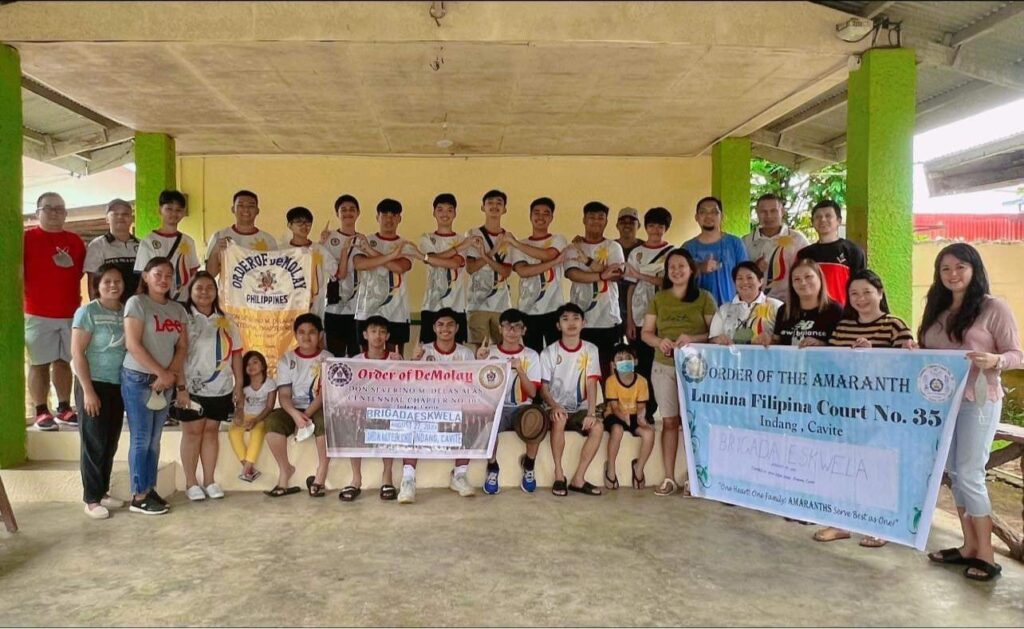 Credits to Bro. Tenorio, Vinz Samuelle H.