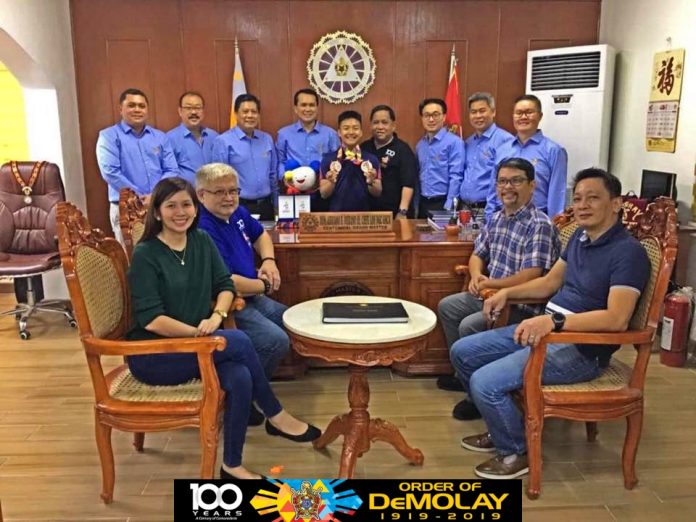 Dateline: PDYC/17December2019/tgc/2300Hrs
This writer was thinking of a "tagline" while having a picture taken with Brother John Enrico "Joco" L. Vasquez when out of the blue Brother Eric Atanacio sneaked in and suggested in jest, "JOCO AND THE JOKER." Among those who heard, including this writer, had a good laugh.
Yes! You read it right! Brother Joco Vasquez who won two bronze medals in the just-concluded 30th SEAG held in the country was at the PDYC today. He brought home a bronze medal for the Karate Men's Individual Kata competiton, and another bronze for the Men's Team Kata competition.
The PMC and still an Active DeMolay from the Pangasinan Chapter was accompanied to the PDYC by Brother Melvin M. Calimlim, the Executive Officer of Region 1-B.
Brother Joco was proudly welcomed by SCOD CGM Adriano B. Durano III and all other SCOD officials and members present at the PDYC. In all humility, he showed to us his hard-earned medals. 
Credits to Bro. Tito Cruz, Chevalier