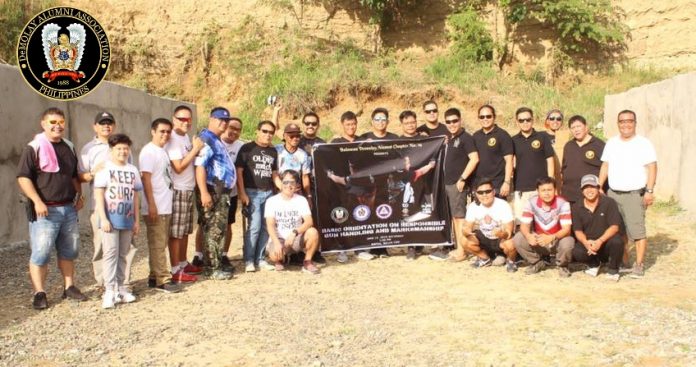 The Bulawan DeMolay Alumni Chapter No. 19 yesterday (June 15) had a 'Basic Orientation on Responsible Gun Handling and Marksmanship' at the NMPSA Range in Bulua, Cagayan de Oro City.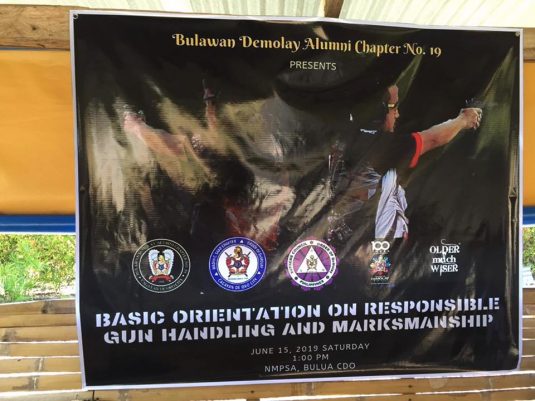 With around 25 attendees, the event was made exclusively for Senior DeMolay members of the Wadih C. Saab Chapter (WCSC) and the Bulawan Alumni Chapter.
The main instructor was Bro. Egay Roldan, a PPSA Range Officer and PSMOC Match Officer and who also comes from the WCSC and the said Alumni Chapter. Guest instructor was Bro. Rey Bravo Gallo, the Jurisdictional Vice President for Northern Mindanao of the DeMolay Alumni Association of the Philippines (DAAP).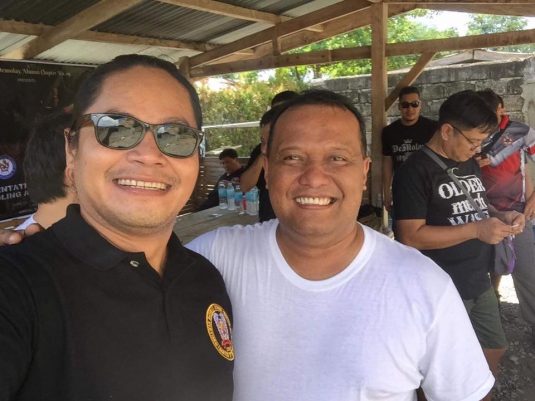 The activity led by Bulawan DAC 19 President Yohan Agustin is in line with the 44th Founding Anniversary of the WCSC come June 21.
Credits to Bro. Tito Cruz, Chevalier