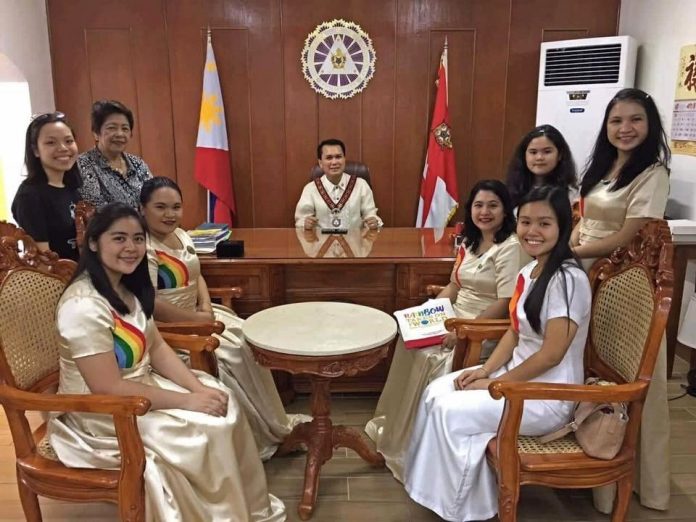 Brethren of the International Order of the Rainbow for Girls (IORG) from Perla Assembly No.1 led by Sis Karol Joseffe Tandoc Borja, IORG's Immediate Past Grand Worthy Advisory today trooped to the Philippine DeMolay Youth Center (PDYC).
Their purpose: A courtesy visit to Honorable Adriano Django Durano III, the Grand Master of the Supreme Council, Order of DeMolay of the Republic of the Philippines.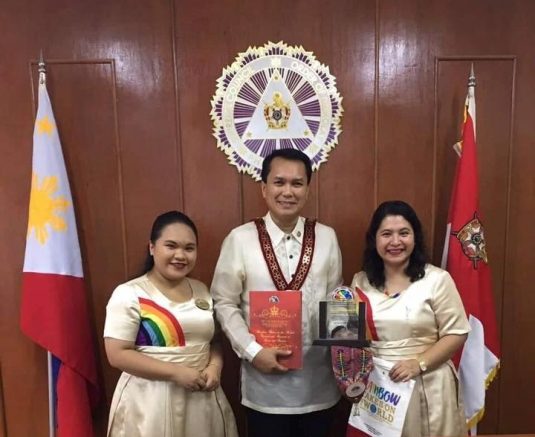 The Rainbow visit came a few hours before their scheduled appointment with MW Agapito "Jun" S. Suan at his office at the Most Worshipful Grand Lodge of the Philippines.
Credits to Bro. Tito Cruz, Chevalier