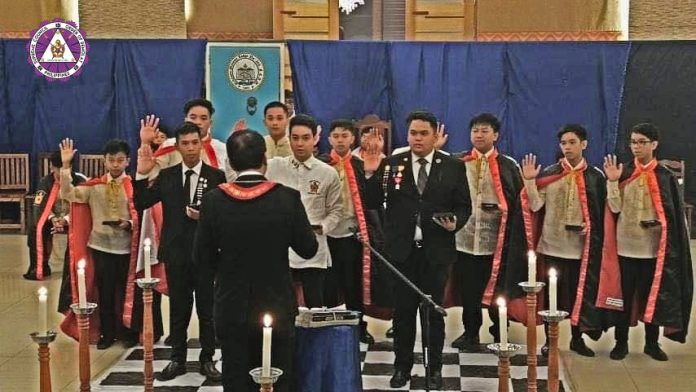 Dateline : Mnl/17November2019/tgc/2030H
Ninety seven (97) Active Chapters plus six priories equals 103.
This as the Sinagbuklod DeMolay Chapter in Tayug, Pangasinan was instituted and had its first Public Installation this afternoon.
The newest chapter is sponsored by two Masonic Lodges — Agno Masonic Lodge No. 75 and the Edilbert A. Tamondong Sr. Masonic Lodge No. 217.
On the same occasion, SCOD Grand Master Adriano B. Durano III administered the oath to Master Masons, Senior and Active DeMolays who became Frank S. Land, Jacques DeMolay and Louis G. Lower Centennial Fellows.
On the Tayug trip from Manila, accompanying the Grand Master were GJC Albert Manlulu and JDGM Eric Atanacio, among a few others.
The count does not include the various Senior DeMolay Chapters spread all over the archipelago which are also under the jurisdiction of the Supreme Council, Order of DeMolay but managed by the DeMolay Alumni Association of the Philippines. The last time I heard, there were approximately 70 Alumni Chapters nationwide.
Credits to Bro. Tito Cruz, Chevalier