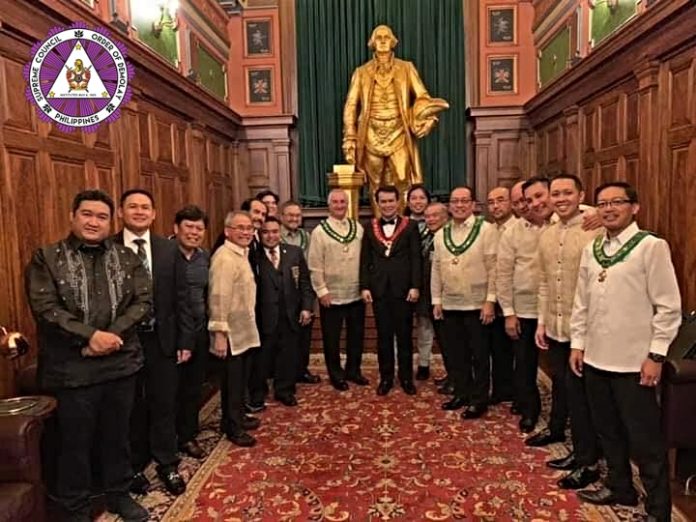 Most Worshipful William "Bill" M. Sardone, the Grand Master of the Grand Lodge of the State of New York becomes an Honorary Member of the Frank S. Land Centennial Fellow (FSLCF) of the DeMolay Centennial Crusade.
The Honorable Adriano B. Durano III, Grand Master of the Supreme Council, Order of DeMolay (SCOD) of the Republic of the Philippines recently bestowed upon MW Sardone his FSLCF collar and certificate in New York. MW Sardone is also a PGM of DeMolay International.
Other Filipino brethren based in the U.S. also took their oath as FSLCF before Grand Master Django Durano.
Prior to this, GM Durano also went to Kansas City in Missouri to attend an official gathering of DeMolay Supreme Councils from all over the world.
Credits to Bro. Tito Cruz, Chevalier