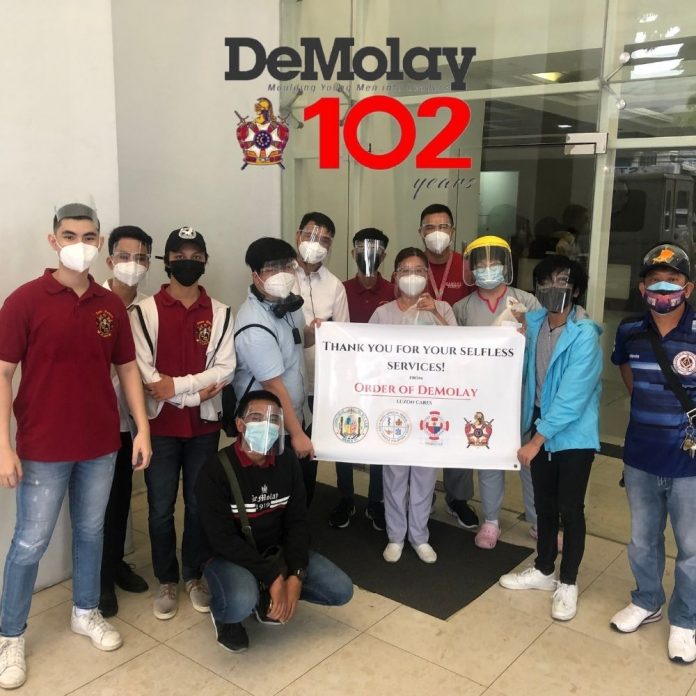 June 2, 2021
Luzon Cares VI
Luzon Chapter was able to organize its final effort of the term as the series has come to an end — 𝐋𝐮𝐳𝐨𝐧 𝐂𝐚𝐫𝐞𝐬 𝐇𝐮𝐦𝐚𝐧𝐢𝐭𝐚𝐫𝐢𝐚𝐧 𝐒𝐞𝐫𝐢𝐞𝐬 in which it compromises of six different philanthropic programs.
After seeing Luzon Cares II, a program that aided Chinese General Hospital and Medical Center; in Sentinel, Bro. Anthony Fontanilla of T. de Leon Chapter sought the assistance of Luzon Chapter in which he suggested the idea of having a similar program with Jose Reyes Memorial Medical Center (JRRMC), where he is currently employed. As a result, Luzon Chapter held its humanitarian project directed to JRRMC with the coordination of worthy Bro. Fontanilla and Dad Paul V. Estrella, WM.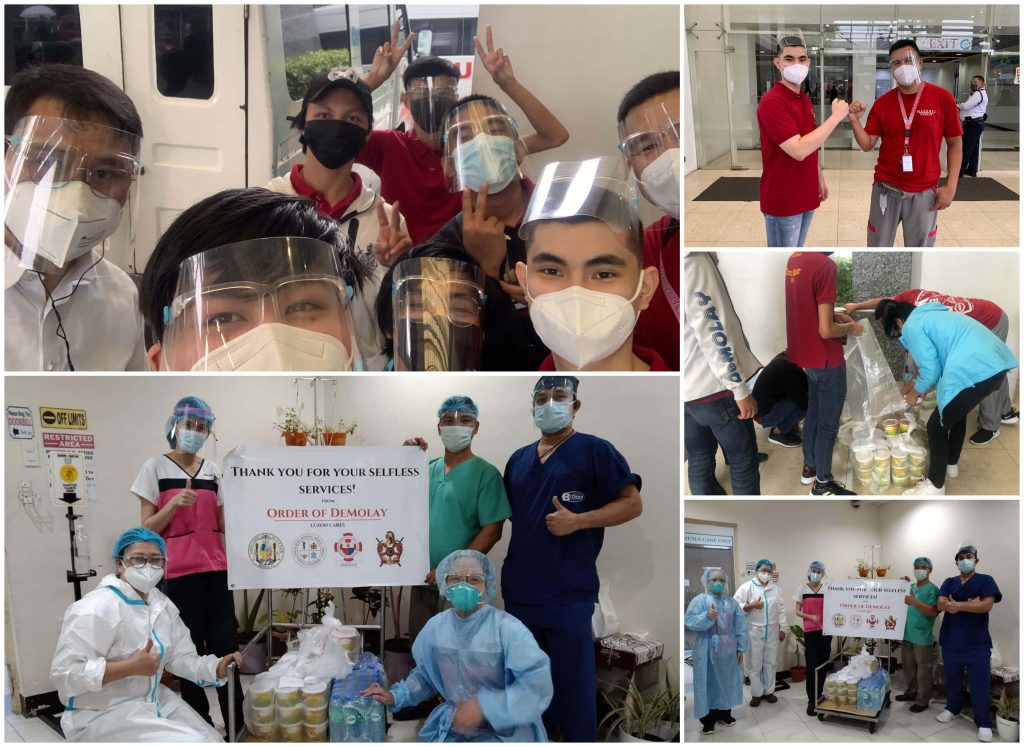 Luzon Cares VI was a landmark project that highlighted the urgent need to support health workers, honoring their dedication and sacrifice to the Philippines. The program was able to extend 120 meal packages with Wilkins pure water to the medical personnel's of JRRMC.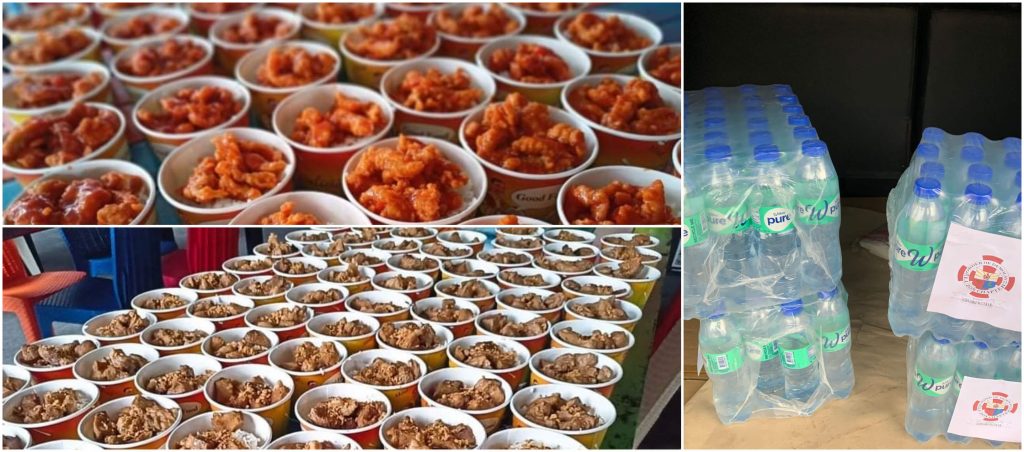 It is a great honor of privilege to be able to serve our selfless and dedicated front liners.
𝐌𝐚𝐛𝐮𝐡𝐚𝐲 𝐤𝐚𝐲𝐨 𝐚𝐭 𝐭𝐚𝐮𝐬-𝐩𝐮𝐬𝐨𝐧𝐠 𝐩𝐚𝐬𝐚𝐬𝐚𝐥𝐚𝐦𝐚𝐭 𝐦𝐮𝐥𝐚 𝐬𝐚 𝐋𝐮𝐳𝐨𝐧 𝐂𝐡𝐚𝐩𝐭𝐞𝐫 𝐍𝐨. 𝟕𝟗!
Luzon Chapter would like to extend its deep gratitude to the patrons of the program:
Dad Paul V. Estrella – Luzon Lodge No. 57
WB Marvin Eucariza, PM – Hiram Lodge No. 88
VW Eric Aniban, PDDGM – Luzon Lodge No. 57
An Anonymous Dad of Luzon Lodge No. 57
Dad Roger Ching – Jose Rizal Lodge No. 22
Bro. Anthony Fontanilla – T. de Leon Chapter No. 24
Luzon Lodge No. 57
Julian Co – Morning Sun, Aluminum and Glass Contractor
CMC. Lance Tiu – Organizer
Mom Penny Sy
Mom Lety Tiu
Mom Celia Miguel – OR Department Unit Manager
Bro. Patrick Isip
Bro. Arvin Alviento
Bro. John Paul de Guzman
Bro. Joshua Bumanlag
Bro. Jeremy Bumanlag
BellyMonster
Luzon Chapter would also like to recognize the following medical personnel's for their hard work and perseverance:
Bro. Anthony Fontanilla – Male Surgical Ward
Head Nurse Mr. Deogracias Atienza
Head Nurse Mr. Owen Topino
Mom Celia Miguel – OR Department Unit Manager
Jose R. Reyes Memorial Medical Center
Credits to Bro. Lance Jefferson Tiu