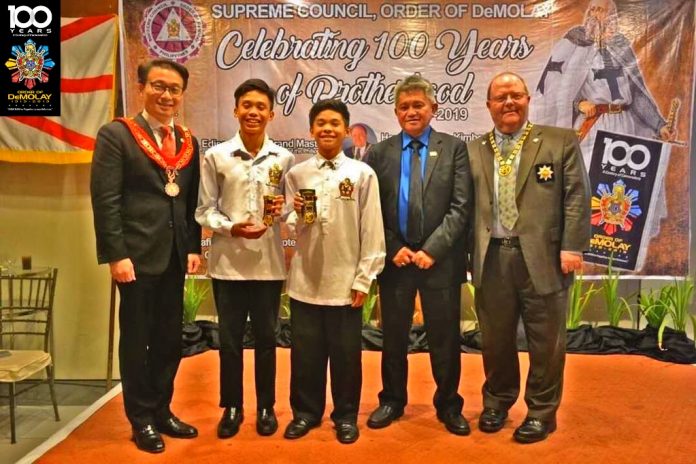 Not so long ago two young boys each got medals from the Batang Pinoy National Championship.
Rik Simon B. Macaya (12) and Rus Joshua B. Macaya (14) are not only blood brothers, they are Brother DeMolays from the Serafin V. Aguilar Chapter in Bacolod.
At the Batang Pinoy event, Bro. RJ got a bronze medal and Bro. Simon won a silver medal for the martial arts category.
Prior to the 100th year event at the Philippine International Convention Center (PICC) last March 16, the Macaya brothers were bestowed the Louis G. Lower Centennial Fellow (LGLCF) medal by then SCOD Grand Master Edison Abella.
Brother Greg Kimberling, a Past Grand Master of the International Supreme Council in Kansas, Missouri and who was visiting the country for the Centennial celebrations served as witness.
Credits to Bro. Tito Cruz, Chevalier