Consecrated to God and dedicated to Freemasonry, the Shanker Lalwani Masonic Temple of the Leonardo T. Pañares Masonic Lodge No. 220 has been consummated.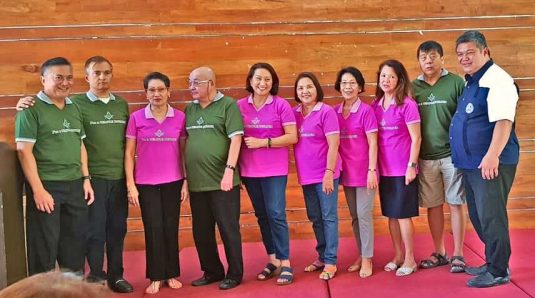 The late Shanker Lalwani was an Entered Apprentice Mason of a Masonic Lodge in Cebu. He was of Indian descent, traveled to the United States and later settled in the Philippines. Earlier in life it was said that he told his son, WB Zacky Harris Lalwani to build a temple dedicated to the poor and innocent and consecrated to God.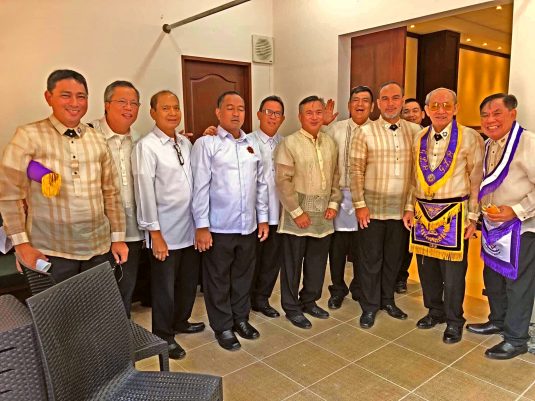 Thus, the Masonic Temple was erected with the generosity of WB Harris Lalwani who donated the property and a Lodge Temple fund and also with the invaluable assistance of RW Don Treng Ramas-Uypitching, the Grand Junior Warden.
The event coincided with CDO's City Fiesta last August 28 in memoriam of St. Augustine of Hippo, the great sinner who turned saint and the father and doctor of the Catholic Faith.
Among others, DeMolay-Mason Brother Ben Thomas "Toby" P. Pañares, the Pioneering Scribe of the Wadih C. Saab Chapter (WCSC) and other members of the Pañares family were on site to witness the occasion.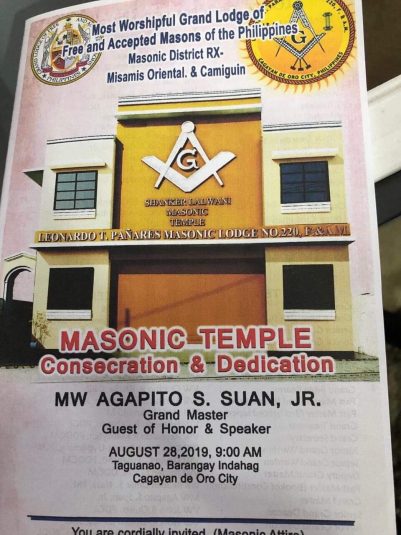 The late RW Leonardo T. Pañares was the first Chairman of the WCSC Advisory Council and his wife, the late Mom Aurora Pañares was the composer and lyricist of the song "Mothers' Pride" which was first sang by WCSC DeMolays in 1975.
Credits to Bro. Tito Cruz, Chevalier