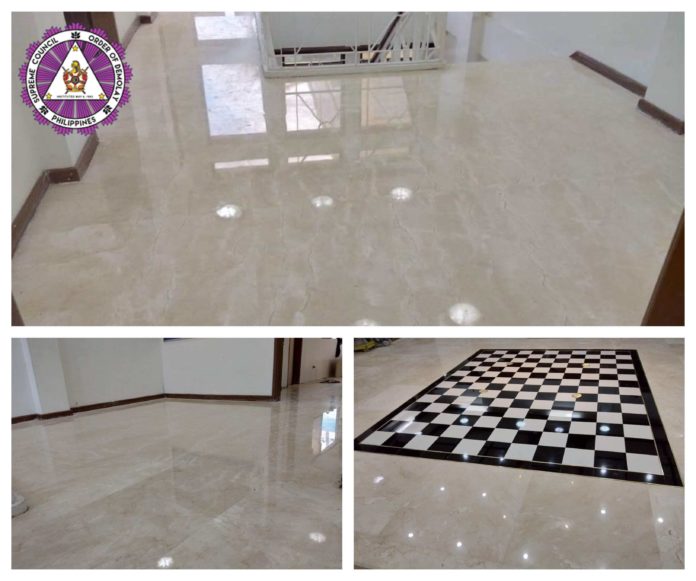 A peek at the marble flooring of the PDYC Chapter Room would give you a glimpse of what it would look like once it is opened anew.
Earlier, Hon. Edison Abella, the Grand Master of the Supreme Council, Order of DeMolay said that the inauguration and blessing of the only DeMolay Chapter Room in the Philippines is set for December 8, Saturday.
To date, the laborers are skillfully working on the wood works for the chapter room. All will be brand new. Mahogany will be used as wooden planks.
The finances being used for the major facelift of the chapter room comes entirely from other generous sources and not from the contributions given for the DeMolay Centennial Crusades.
The money that will be raised coming from the ever-growing pledges/donations from the Centennial Fellows will be for the first-ever DeMolay Trust Fund that is meant for the establishment of the a DeMolay leadership academy.
Credits to Bro. Tito Cruz, Chevalier