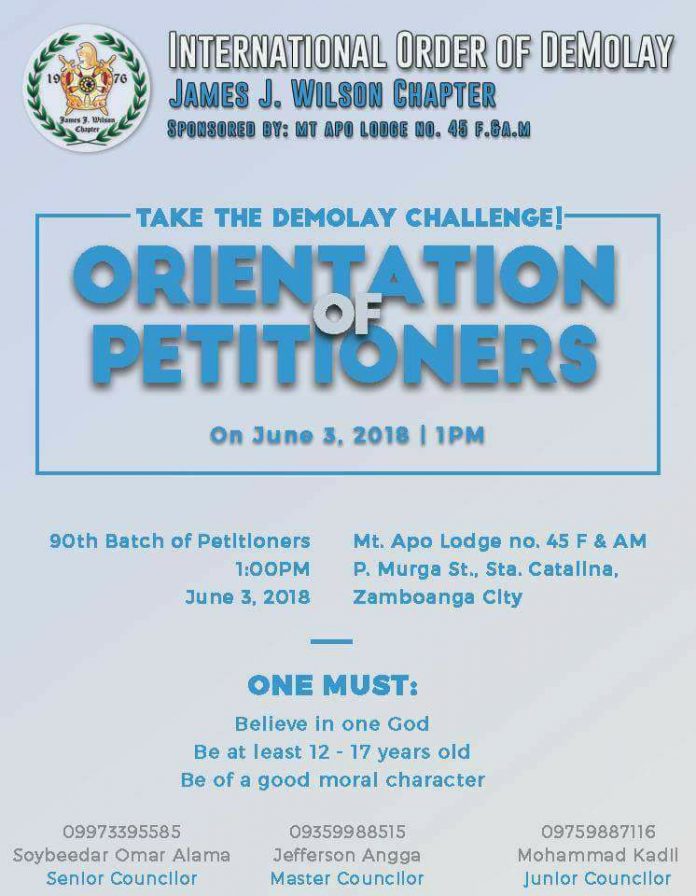 James J. Wilson Chapter, Order Of DeMolay will be having their orientation of petitioners on June 3, 2018, 1 PM @ Mt. Apo Lodge No. 45 F & AM., P. Murga Street Sta. Catalina, Zamboanga City. This is for the 90th batch of Petitioners.
 One must:
♦ Believe in God
♦ Be atleast 12 – 17 years old
♦ Be of a good moral character
 So what are you waiting for take the DeMolay Challenge now!