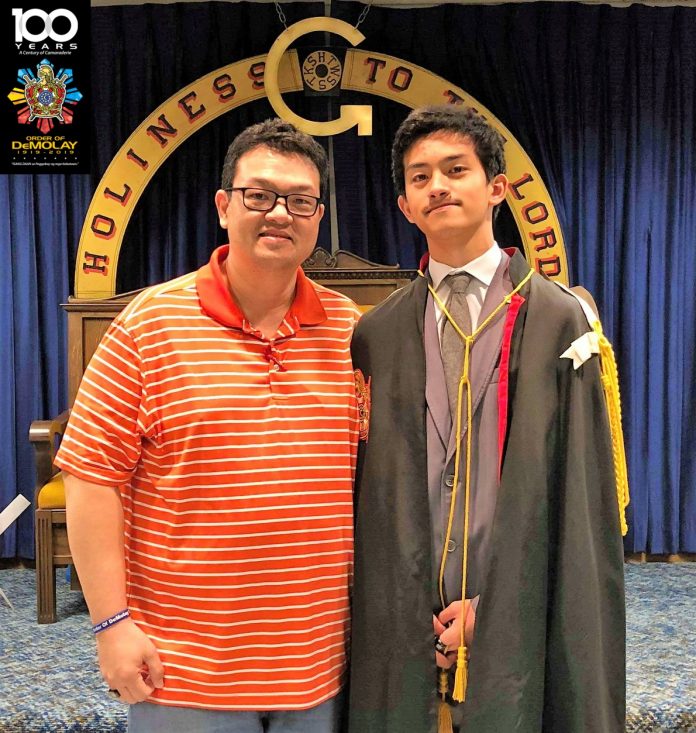 A twinning Filipino father and son DeMolays, now residing in the United States, had joined the Centennial Crusades to fulfil their life-long commitment and show their full support to the Order of DeMolay in the Philippines.
Brother Dee Jay Guambao of Leon Kilat Chapter (Dumaguete City) and his son, Brother Joshua Drew Gumabao, a member of Teddy Roosevelt Chapter in Leander, Texas, have pledged their support as a Jacques DeMolay Centennial Fellow and Louis Gordon Lower Centennial Fellow, respectively.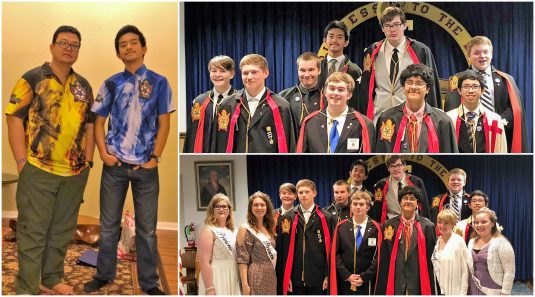 Grand Master Edison Abella of the Supreme Council, Order of DeMolay expressed delight in knowing that Filipino DeMolays all over the world have remained true to their vows at their Chapter's altar and have left in their hearts an attitude of gratefulness for what the Order of DeMolay had taught them.
Credits to Bro. Barry Poliquit, Chevalier