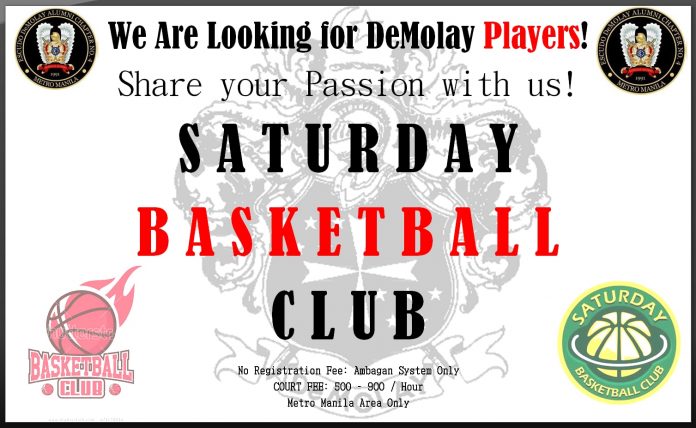 ESCUDO DeMolay Alumni Chapter No. 4 is looking for Players for DeMolay Saturday Basketball Club!
Aim is to share our passion and solidifying togetherness through sports.
Benefits from this sport are:
*Promotes Cardiovascular Health
*Burns Calories
*Builds Bone Strength
*Boosts The Immune System
*Provides Strength Training
*Boosts Mental Development
*Develops Better Coordination And Motor Skills
*Develops Self-Discipline And Concentration
*Improves Awareness Of Space And Body
*Boosts Confidence
If you are interested comment below and we will add you to the Offical Group Chat.
No event fee : Ambagan System Only! TBA for the First Game and Court Location.
Posted and Photo by Rafael John Mendoza, Escudo DAC No. 4 FB Page