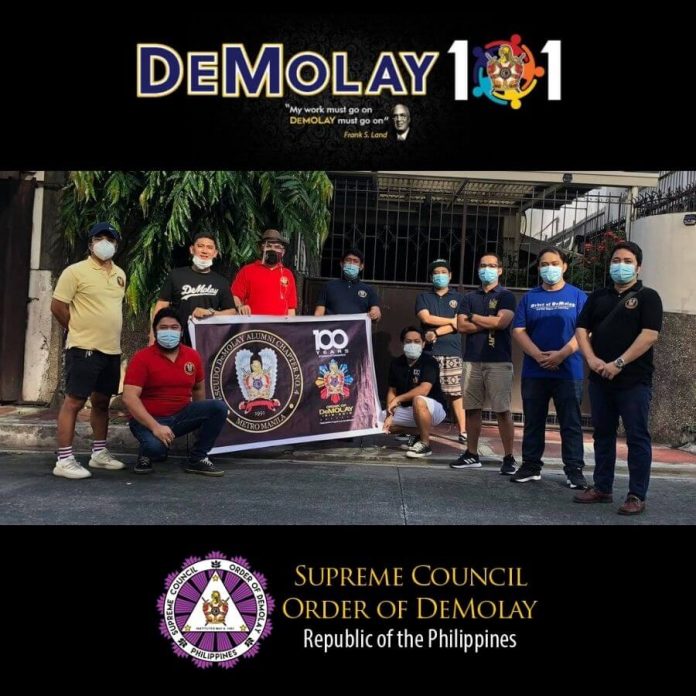 ESCUDO DAC NO. 4 CONCLUDES GOTO FEEDING PROGRAM
Escudo DeMolay Alumni Chapter No. 4 of the National Capital Region recently concluded their month-long feeding program aptly dubbed as "Goto Handog ng Escudo Para sa Mga Manong Drivers". This whole feeding project, which went for four successive Sundays in September, was geared towards the jeepney drivers around Metro Manila, who were displaced and made to beg on the streets, due to the various lockdowns and transportation shutdowns implemented by the government to combat the spread of Covid 19.
"Goto Handog ng Escudo Para sa Mga Manong Drivers" first started in September 6, 2020 when Escudo DAC No. 4 members went to the Fairview Commonwealth and Mindanao Avenue areas to share with displaced jeepney drivers over there hot Goto meal packs. The succeeding Sundays of September saw members of the alumni chapter go to the Caloocan, JP Rizal Avenue and Sangandaan areas to offer hot Goto meal packs to the begging jeepney drivers stationed in the area and the JP Rizal Avenue Makati and Buendia-Washington Makati area to provide hot Goto meal packs to the struggling jeepney drivers congregated in the area.
Escudo DeMolay Alumni Chapter No. 4 completed its 4th and last installment of the feeding project last September 27, 2020, by sharing hot Goto meal packs with displaced jeepney drivers in the Diliman, Old Balara and Katipunan areas.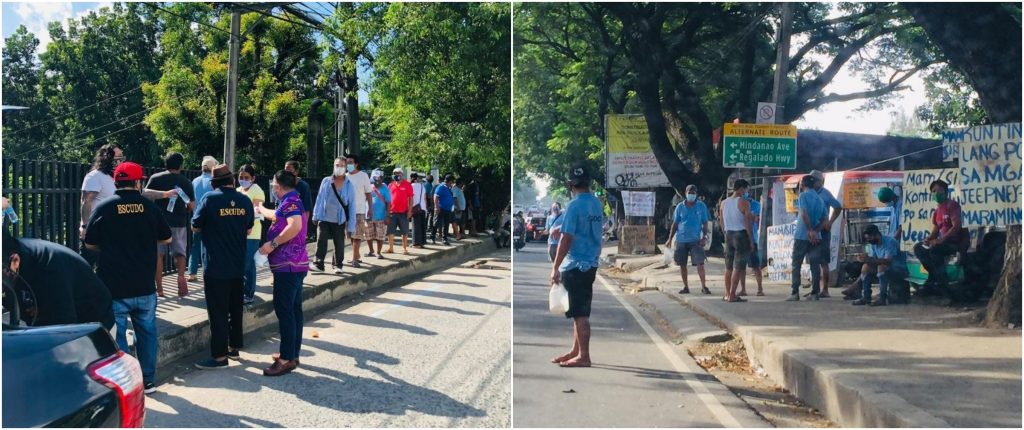 All in all, more than 400 displaced and begging jeepney drivers were able to avail of the hot Goto meal packs according to Escudo DAC No. 4 President Brother Jonas Domingo, and for that, declared the whole project a success. According to Domingo, even if the current project is over, Escudo DAC No. 4 will sit down once again and plan another feeding project and find another suitable timeline to continue to help disadvantage members of society, affected by the pandemic, if the situation warrants it.
The "Goto Handog ng Escudo Para sa Mga Manong Drivers" project received massive help and assistance from the chapters Past Presidents like Brothers, Ryan Ritch Gregorio, Adelbert Jerome Castro, Barry Poliquit, and Amado Pal Benares when they came out to sponsor the Goto meal packs in some of the Sundays. Meanwhile chapter officers like President Bro Jonas Domingo, Vice President Kenneth Trobaugh and Secretary Bro Edmar Mendoza also extended their help and assistance as sponsors for Goto meal packs in other Sundays. Chapter members Bro PJ Martinez and Jay-R Teodoro and Dad Richie Mansukhani, the Junior Warden of Biak Na Bato Lodge No. 7 likewise assisted as sponsors for some of the Sundays.
Escudo DAC No. 4 also expressed its gratitude for the valuable help of members like Brother Von Asyo, who was instrumental in preparing the Goto meal packs and Brothers Alvin Llanderal, Paolo Feliciano and Jean Magno for finding and locating the areas where the driver beneficiaries congregated.
Credits to Bro. Alvin Llanderal, Chev., LOH