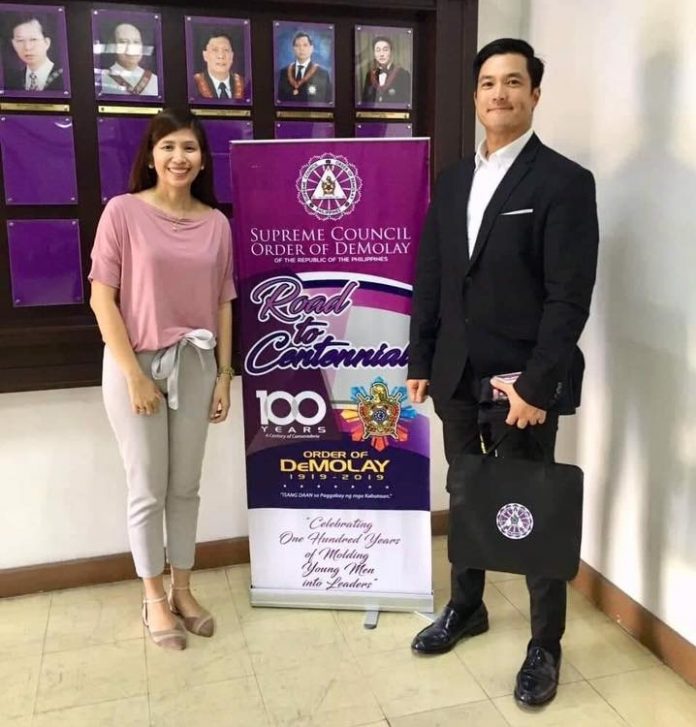 Brother Diether P. Ocampo of the Bagong Buhay Masonic Lodge No. 17 rushed to the Philippine DeMolay Youth Center (PDYC) today to become a member of the Frank S. Land Centennial Fellow (FSLCF).

He was met by Ms. Maria Cristina "Ting" M. Sordan, the Executive Director of the Supreme Council, Order of DeMolay (SCOD) at the PDYC offices, GLP Compound in Ermita, Manila.

The membership to the DeMolay Centennial Crusades has been extended until the end of December this year due to the numerous clamor from various supporters of the Order.

The donations for the Crusades shall help finance the envisioned DeMolay Leadership Academy and other related activities for the next 100 years of the Order of DeMolay in the Philippines.
Credits to Bro. Tito Cruz, Chevalier