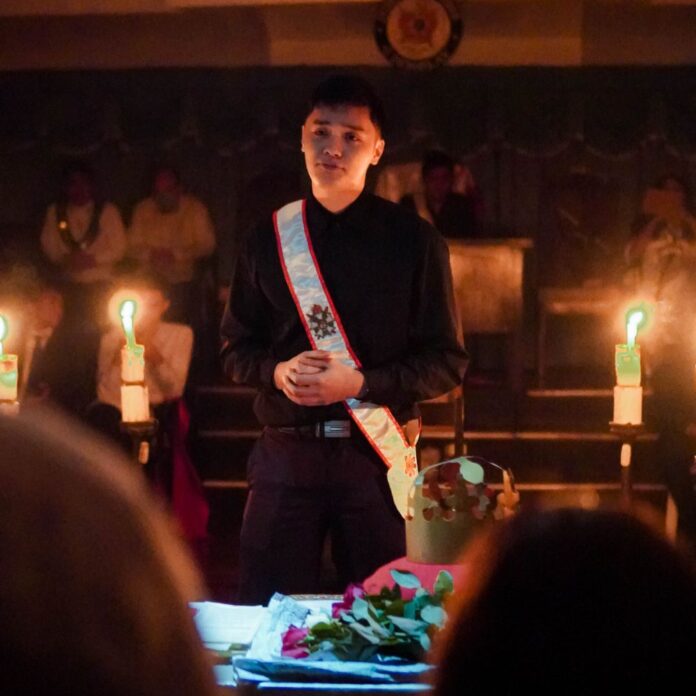 The Tomas L. Cabili Chapter No. 13 held its Conferral of Degrees for Batch 85 and the Public Installation of Officers for Term-A of 2023 last December 18, 2022, at Ubaldo D. Laya Masonic Center, 125-B, Pala-o Ext., Quezon Avenue, Iligan City.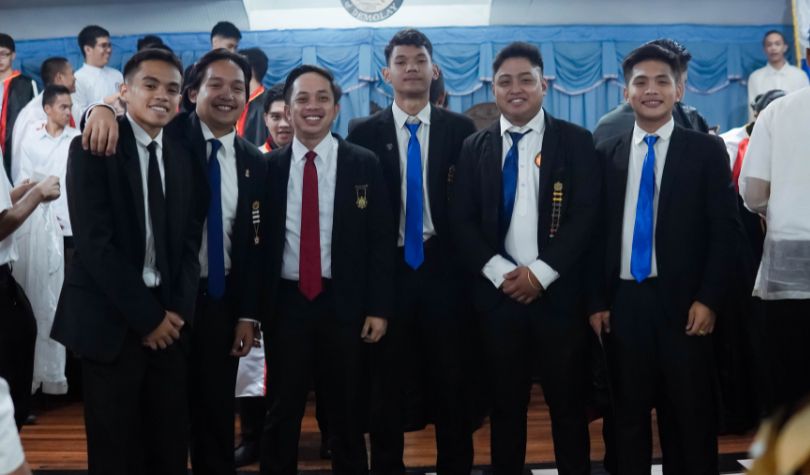 After a month of taking the DeMolay challenge, the petitioners of the chapter received their degrees early in the morning of the 18th. And we would like to thank their parents for allowing their sons to be part of this prestigious organization for young men. Batch 85 is composed of the ff. members:
Joakim Eli L. Batara
Omar Shazad P. Manabilang
Kirk Vincent J. Mangampat
Norwin E. Pulvera
In the afternoon, the DeMolay Drama was held publicly with a mixed set of a cast of the Tomas L. Cabili DeMolays and the Gat Andres Bonifacio Chapter DeMolays. And shoutout to Bro. James Brylle Malicse for playing the role of Jacques DeMolay on the spot.
Moreover, our sincerest gratitude to the Installing Team from the Gat Andres Bonifacio Chapter for the beautiful execution of the whole installation program. And the whole inauguration program wouldn't be completed without the Ceremony of the Light, Shield Talk, and Flower Talk performances from Bro. Mohammad Jibreel Y. Hamdain, Bro. Derek Gabriell D. Silva, Kt, and Bro. Basti B. Reyes, Kt
The Chairman of the Advisory Council represented by Dad Aitor Manuel E. Gonzalez reminded the TLCC DeMolays that the Dad Masons will always support the chapter by any means possible.
Executive Officer Dad Dionesio A. Paran also reminded the brethren to always know their obligations, especially on the floor works, in reports, and ceremonies.
"Be the best versions of yourselves, brethren, whatever profession you'll choose in the future. And always live with our cardinal virtues and code of ethics." – Guest of Honor and Speaker, Bro. Atty., Kahlil Gibran D. Maranda, REB
Lastly, we would like also to thank the Job's Daughters International Bethel No. 5, led by HQ Jerica Althea Q. Po, Mansur D. Baulo Chapter, led by Bro. Ibn Jardin P. Samad, PMC, Kt, Job's Daughters Bethel No. 23, Mt. Matutum Chapter, and Wadih C. Saab Chapter, for gracing this event.
For God, For Country, for DeMolay!
Credits to Bro. GIL MIKHAEL S. CAGALAWAN, PMC-MSA, BHK, FMA, CHEV.