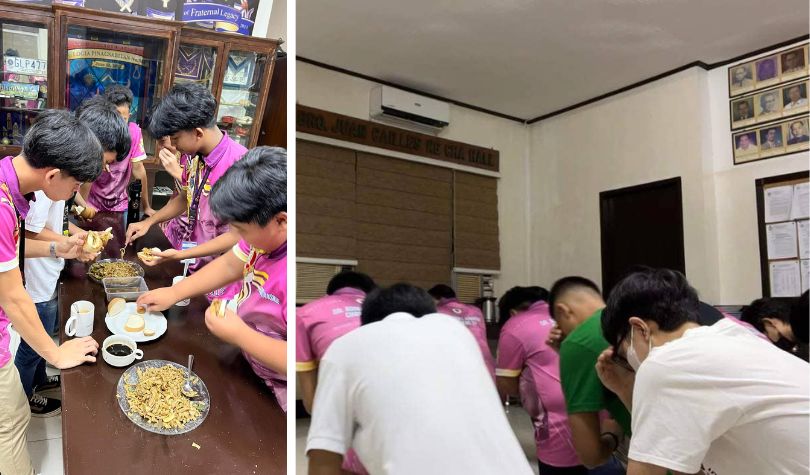 Brethren, let us look back on our beginning!
As a way of commemorating the death anniversary of our founder; Dad Frank S. Land, the brethren of Dr. Roman L. Kamatoy Chapter No. 31 Order of DeMolay, knelt in front of Dad Frank's portrait last evening November 8, 2022 at Pinagsabitan Lodge No. 26 of F. & A.M.
The observance was subsequently followed by a sober utterance of "Dad Land Talk" that was read by Bro. Mickson Limpengco, KT. After which Bro. Dave John Baldeo performed the Ceremony of Lights. The ceremonies admonished us that we; wither you are Senior or Active DeMolays, should always keep the 7 candles burning, not only in our minds, but also in our hearts.
The Active Members would like to thank the Senior DeMolays who attended the activity; Bro. Heshvan Lipit, Bro. Joshua Maglapuz, and Bro. Ian Lagasto. Also, we would like to show our deepest appreciation to Bro. Jhun Benneth Santizo, FMA, PMC, Chev., for making time to have a Bread Breaking Ceremony with us virtually.
"It is up to each of us, to carry on him to strive to make DeMolay a better organization, to help it grow, to make it something that we and Dad Land could take pride in" -Dad Land Talk
For God, For Country, For DeMolay!
Credits to Bro. Rykz Mickson O. Limpengco, KT