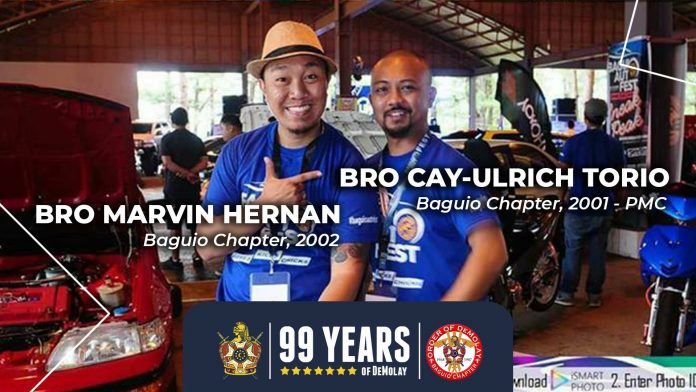 Brothers Marvin John Hernan (left) and Cay-Ulrich Torio (right).
Today, we've got two outstanding brothers to showcase. Both of them have been successful in their own right but their work with their organization called Baguio Auto Forums (BAF) couldn't go unnoticed.
Both of them are co-founders of the said organization and they have left an indelible mark on our chapter as they continue to incorporate us in their projects.
BAF allowed us to participate in their fund raising activities while Bro Marvin and Bro Cay have been mentors to younger DeMolays.
Our collaborations with their organization have continued to help our inexperienced members learn how to handle large events and emulate leadership skills from their President (Bro Marvin) and Vice President (Bro Cay).
We will always be grateful of the lessons and opportunities you've given us brothers. We hope your unending support would continue because you've been incredible examples to live by.
Posted and Photo by DeMolay Baguio FB Page