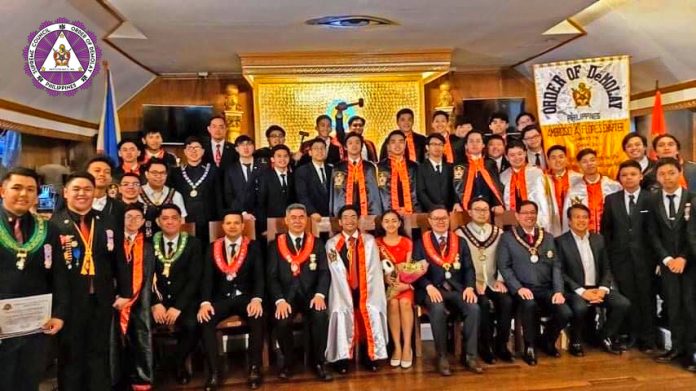 Dateline: Mnl/23February2020/2300H/tgc
"Adversity Quotient" or AQ, the ability of one to be resilient in the face of trying situations or predicament. This was the call made today by Legionnaire Brother Ericson B. Atanacio, the Jurisdictional Deputy Grand Master for Luzon during the 57th Public Installation of Officers of the Ambrosio A. Flores Chapter where he was the Guest of Honor and Speaker.
The Inspirational Speaker was Immediate Past Grand Master Edison Abella. In his spiel, he reminded all Demolays about the quintessence of the seven cardinal virtues particularly his personal favorite — COMRADESHIP. He cites that the greatest happiness came from the camaraderie and friendship the Order developed for its members.
During the entire afternoon event, the Chapter's Advisory Council, the Mother's Club and the Honorable Sires Guild DAC No. 34 also took their oath.
Aside from IPGM Abella and JDGM Atanacio, other SCOD Grand Line Officers present were PGM Ace Espejo, GJC Albert Manlulu, GFP Tito Cruz and NCR North Executive Officer Nicco Yorobe.
Credits to Bro. Tito Cruz, Chevalier