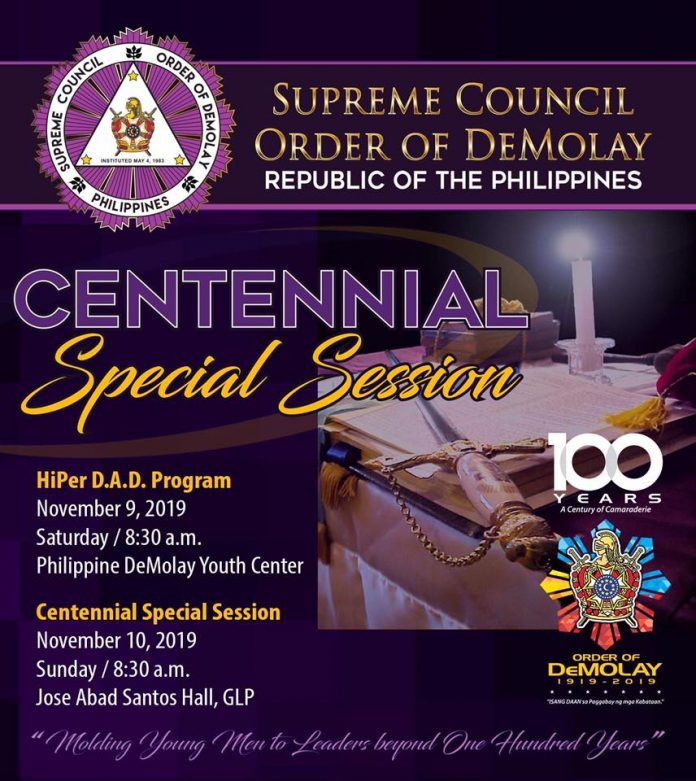 Dateline: Mnl/05November2019/tgc/2030hrs

A few more days before the HiPer D.A.D Program and Special Session of the Supreme Council, Order of DeMolay (SCOD).

For any or further inquiries, get in touch ASAP with Ms. Cristina "Ting" M. Sordan, the SCOD Executive Director at 0917-144 5254 or Ms. Regielyn Casidsid at 0906-491 3645. SCOD line 5243854. 
Credits to Bro. Tito Cruz, Chevalier